Why the Tampa Bay Rays acquired Matt Wisler from the Giants
Just after noon eastern time on Friday the Tampa Bay Rays and San Francisco Giants made a trade. The major part of the trade was the Giants sending Matt Wisler to the Tampa Bay Rays.
Now, this begs the question, why? However, let's figure out who Matt Wisler is before we look at the why.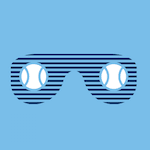 Want your voice heard? Join the Rays Colored Glasses team!
Write for us!
Who is Matt Wisler?
Matt Wisler is a 28-year-old right-handed pitcher who has pitched in the big leagues since 2015. Wisler was drafted by the San Diego Padres in the seventh round of the 2011 MLB Draft. Wisler stayed in the Padres system until 2015, when he was a part of a mega-deal between the Braves and Padres.

Padres Get
Pitcher, Craig Kimbrel
Outfielder, B.J. Upton

Braves Get
Pitcher, Matt Wisler
Outfielder, Cameron Maybin
Outfielder, Carlos Quentin
Outfielder, Jordan Paroubeck
After being acquired in 2015 by the Braves, Wisler made his MLB Debut on June 19th, 2015.
Wisler stayed in Atlanta until the trade deadline in 2018, when he was dealt to the Reds in the deal that brought Adam Duvall to Atlanta.
Wisler finished out the 2018 season with the Reds, and was traded back to the Padres after the season.
Since 2019 Wisler has pitched for the Padres, Mariners, Twins, and Giants, mostly in a relief role. However, Wisler was mostly a starter with the Braves early in his career.
In his seven-year career, Wisler has an ERA of 5.00, a WAR, wins above replacement, of 0.4, and an ERA+ of 82.
Why would the Tampa Bay Rays want Matt Wisler?
So, I don't need to tell you, a five ERA and 82 ERA+ for a seven-year career is not good. However, Wisler is a guy that fits what the Rays like to do.
Wisler has the ability to be a starter, as he has started 61 of his 168 career games, but he is likely best suited as a long reliever. Now, there is a reason Wisler was designated for assignment by the Giants.
So far in 2021 Wisler is pitching to a 6.05 ERA and an ERA+ of 64, not good. But here is what's good from Wisler's stats:
In 19.1 innings pitched in 2021 Wisler has 26 strikeouts, breaking down to 12.1 strikeouts per nine innings pitched. A very solid number. Looking a bit deeper, Wisler K's 31.7% of his batters, a very good number.
Another thing to consider, 2020 was by far the best season of Wisler's career.
In 18 games with the Minnesota Twins in 2020, Wisler pitched to a 1.07 ERA, 1.14 WHIP, 12.4 strikeouts per nine innings pitched, and a 400 ERA+. Just to remind you, the league-average ERA+ is 100.
In my opinion, the Tampa Bay Rays believe Wisler can be more of the guy from 2020, than 2021. And you have to imagine, the Rays coaching staff believes they can get the best out of any pitcher that comes into the organization. And they have the track record to prove it.
What the Tampa Bay Rays traded for Matt Wisler
As I mentioned, Matt Wisler was designated for assignment by the Giants, and the Rays opted to make a trade for him.
Michael Plassmeyer is the player heading to the Giants in this deal. Plassmeyer is a left-handed pitcher who was drafted in the fourth round of the 2018 MLB Draft by the Mariners. He came to the Rays in a big trade that broke down like this:

Rays Get
Catcher, Mike Zunino
Outfielder, Guillermo Heredia
Pitcher, Michael Plassmeyer

Mariners Get
Outfielder, Mallex Smith
Outfielder, Jake Fraley
Plassmeyer started 2021 with the Montgomery Biscuits and is pitching to a 2-1 record with a 3.64 ERA for the Rays Double-A affiliate.
Matt Wisler might be a sneaky acquisition for the Tampa Bay Rays. If the Rays can get Wisler back into 2020 form, they will add another top-tier arm to their already solid bullpen.